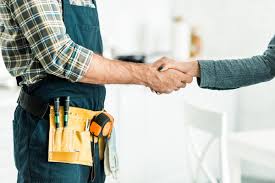 What is the average cost for a DIY guy per day? Reliable handyman costs start at €200.
€300 is the average cost per day for a handyman. From 9am to 5pm.
We'll beat any price by 10%
No hidden fees or charges
We offer a full 100% refund money back guarantee if you are not completely happy with our services
A half day rate for a tradesman is €200, from 9am -2pm.
Preparation for a handyman
Please have all the relevant areas cleared, where relevant. We have all the tools we need, hammer, nails, screws, etc. We are happy to give our advice and tips on the day.
What work does a handyman do?
General handyman work can include, but not limited to
Odd jobs around the home or office
Installing shelves
Hanging mirrors
Drilling, cutting, carpentry, etc
What Handymen don't do
Generally a handyman does not specialise in specific areas such as boilers, gas, windows, doors, electrics, plumbing, plastering. For this, you can hire a specific tradesman here.
Is it cheap to hire a handyman?
Unless you can DIY-it, a handyman is a cost effective way to repair odd jobs around the home or office. If you have a single small job, e.g. hang a mirror, then it may not be worth it. However, if you keep a list of jobs you need done around the house. Then when you have enough for half a day or a full day rate for a handyman, click the submit button.
A handyman is a professional. They will probably hang a mirror or shelf in half the time you would. Yes you pay out money for your handyman, but you will save what you pay in time. After a hard weeks work, tackling odd jobs around the house is probably the last thing on your mind!