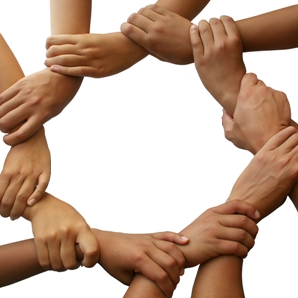 A Comprehensive List of our Outsourcing Packages from €491 per month
More than just a Web Design Agency, we manage complete Online Digital Marketing Strategies on a monthly basis.
No strings. No commitments. If you are not happy – drop us. After all, you're not running a charity.
We have over a decade of experience in Web Design, Ecommerce Solutions, SEO & Digital Marketing. We will optimise your website, website pages, content, products, services, categories for search engines such as Bing & Google.
Package 1 | €891 + VAT
Ecommerce Development in Ireland. We'll develop a fully secure (https://) & functional Online Shop where you can accept payments online using PayPal or Stripe. Manage your entire online catalog including products, special offers, loyalty rewards, discount codes, customers, invoices, delivery and more.
Process invoices, customers, prices and more with your new Online E-Commerce Shop. Perfect for a local store looking to sell nationwide and even worldwide!
Package 2 | €1891 + VAT
Package 1 + Ecommerce Management and Maintenance. Not only will we develop your Online Web Shop but we'll manage your entire catalog of products using best SEO practices.
We'll upload all of your products saving you time and money.
Manage your categories to increase your SEO ranking.
Can i do this myself?
Sure you can. But we are professionals with a wealth of experience and knowledge when it comes to getting your products & services on top of Google.
Package 3 | €3,500 PM + VAT
Ecommerce Contractors for the Complete Outsourcing Solution
We'll look after everything: Email Marketing, SEO, Social Media Marketing, Content marketing, Pay Per Click Ads including Google Adwords & Facebook Ads as well as a complete management of your Online Web Shop. Our aim is to get you on top of Google and sell your products & services.
Between our own Web Design Agency based here in Dublin, our partner websites and our clients, we have put through over €100K of revenue. This figure is growing rapidly.
We stay on top of new developments. We'll continually add new technologies such as:
Google Analytics, MyBusiness, Webmasters Tools
Bing Webmasters Tools
Cross Selling
Customer Service Chat Boxes
New App Developments
to your Website or eCommerce Shop as they come available.
No Contracts. No Commitments
For the complete solution, we recommend a minimum of 3 months to get started to see effective results.
Commit to us for 6 months and get your Web Design or Ecommerce Website absolutely free. Only with package 3.
Payment is made on a monthly basis so if you're not happy, you can cancel at any time.
You will receive a monthly progress report direct to your inbox.
Your Online Advertising Budget with Google Adwords & Facebook Ads are included as standard.
Ecommerce Support Package
We also offer a 4th and final option. Our role here is to support and liaise with your Ecommerce Developers or Web Management Team to assist the development your Website or Online Digital Marketing Strategy.
Considering contractors for your Web or Ecommerce requirements? Contact Web designers in Ireland today.
Did you know? You can avail of a grant from the Local Enterprise Board towards the cost of your website & online marketing? Talk to Irish Web Contractors today about any of these packages. The Local Enterprise Office has more info regarding the small business, Trading Online Voucher Scheme.
Get a free web design quote over the phone in a matter of minutes.
Need a website today? Visit Quotege