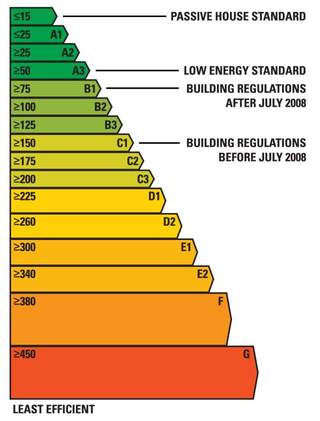 BER Cert price list taken from our BER Cert enquiries contact page with SEAI BER Assessors' replies today
All BER Rating costs Inc vat, no hidden fees or charges
We'll beat any BER Rating Cert cost by 10%
Assuming it is oil, gas or electric and no heat pump.
Included Free SEAI cert publication fee €30.00
Provided no renewables.
Upon completion, receive a recommendations report to increase BER rating cert.
Before we start, Do you need a BER Cert today?
We got lots and lots its true!
BER Rating Price List Table
Click here, for the full list of all BER Cert enquiries
Scroll table left / right for full column list / prices
BER Rating Type
BER Unit Type
BER Rating Location
Additional Info
BER Rating Cost €
Commercial BER Cert
Coffee shop
Ballybrack, Dublin, A96 N8W7
176sq mts, coffee shop, store and toilets.
€420
Residential BER Cert
3 bedroom duplex
Finnstown, Lucan, Co. Dublin
€250
Residential BER Cert
3 Bed unit
Drumfinn, Dublin 10
€250
Residential BER Cert
4 BEDROOM , HOUSE
Merrion, Dublin 2
WE APPLYED FOR GRANTS
€345
Residential BER Cert
2 bed house
Rathmines
Dublin 6
Terraced. Built 1996. Need a cert for sale
€250
Residential BER Cert
3 bedroom house 180 sqm.
BALLARDIGGAN GORT CO. GALWAY
usable attic space of addition 70sqm. Underfloor air to water heating. Airtight with heat recovery ventilation. Ber is required for switching mortgage.
€330
Residential BER Cert
3 bedrooms, duplex apartment, 110 sq m. ,
Galloping Green North, Dublin, A94 V15P
green mortgage, no attic, flat roof, no garage, gas heating. I need to know if replacing the boiler will increase the BER from the current C1 to B3.
€270
Residential BER Cert
2 bed mid terrace
Hansfield, Dublin, D15 RXW8
with attic conversion, double glaze windows. Gas heated
€250
Residential BER Cert
1 bed apt. 1st floor.
Brenanstown, Dublin, D18 HR22
Own door. Has an attic, not converted. My guess would be that it's roughly 45m sq. double glazed windows etc
€225
Commercial / Domestic BER
Unit Type, commercial, house, apartment..
BER Assessor Near Me
Additional Info
BER Cert Price
BER Rating price list correct as of September 2022
Cheapest BER Rating Price €225
Highest BER Price €420 Commercial BER Rating for a coffee shop 176 square metres
Average BER Rating Price €250 for a 2 bed apartment to a 3 bed detached house
Read: electrical power outage or blackout. Here are some tips to keep warm in winter on a tight budget.
Watch this video and see how you can snag a Cheap (or even free) BER Cert Rating Dublin & Ireland
How Much Does A BER Cert Cost?
In reality, there is no difference in any BER assessment. No one BER cert is better than another. If you can get a BER Cert for less than €120, bite their hand off. Each BER assessor has a lot of fees and charges to cover before they make a profit. So in reality a good, or average cost for a BER rating is on average €160 with a price range of about €150-€300. If you are quoted €500+ for a BER rating from a registered SEAI BER assessor, I would request a few more quotes.
We've compiled a full list of our enquiries for BER rating prices here.
Are BER Certs free?
If you are selling your property, your estate agent might be kind enough to cough up for a free BER Cert. Your plumber, boiler installer, solar panel installer, etc, may throw in a free BER Cert included in the price of the job. You need the BER rating after the work is done to show how the work has improved the rating. Might be worth enquiring before the job starts if it includes the BER Cert rating in the end
Need a BER rating today? Visit Quotege, they got lots and lots it's true.
Is this article worth sharing?
If you found this article helpful, please consider a review or a share!