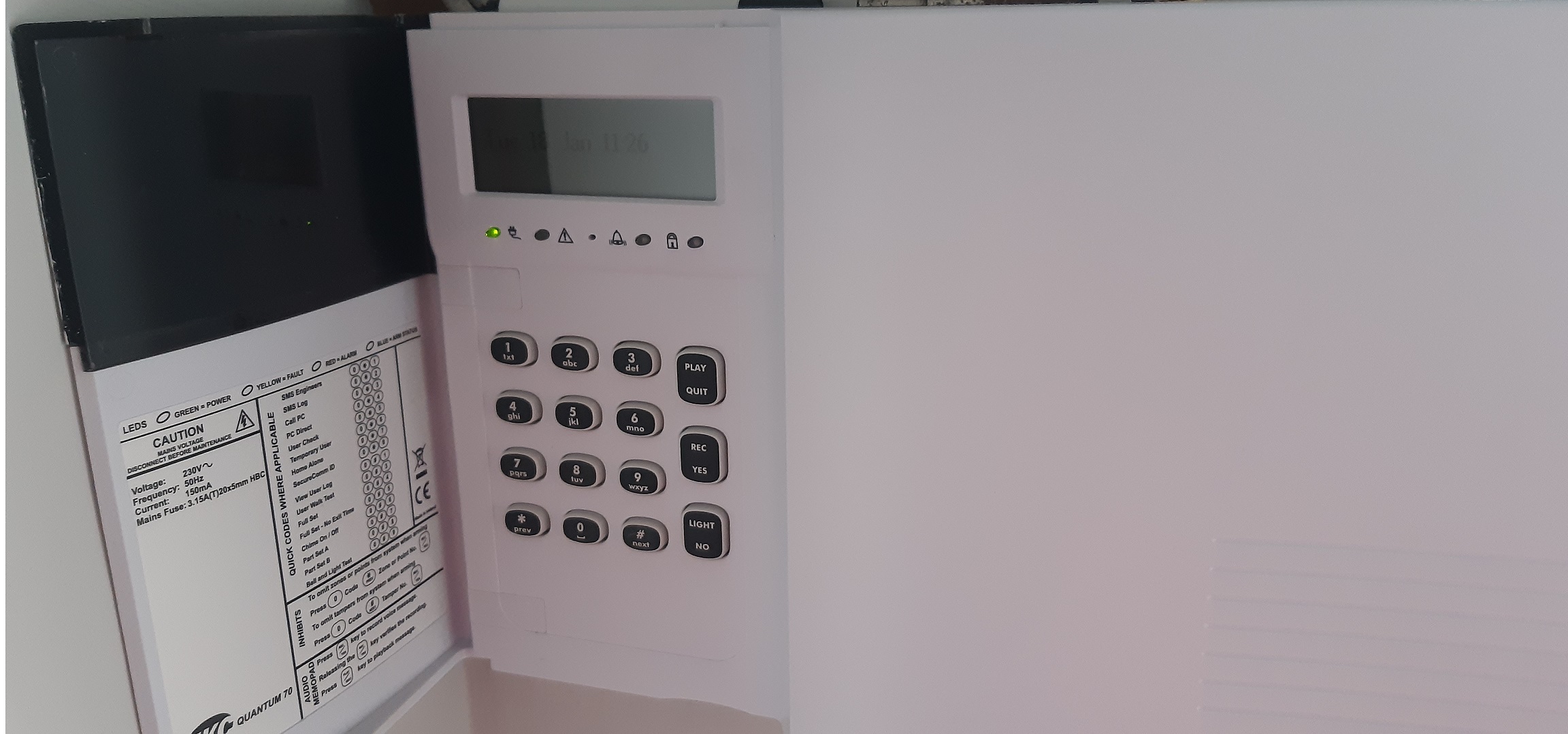 How much does it cost to upgrade your of your alarm system inc labour, supply and fit. House alarm costs for a standard semi-detached, 100sqm, 3 bed house
Unmonitored House Alarm Systems Ireland Cost & Prices
How much does a wireless, unmonitored, house alarm in Ireland cost?
1 External siren
6 window & door sensors
1 PIR beam
€895 + VAT @ 13.5% = €1015
An 8 sensor alarm system cost approx €960 + VAT @ 13.5%. Average cost per sensor = €120+VAT.
1 x control panel
1 x external siren
1 x Internal siren
Hall 1 PIR beam
11 window & door sensors
€1220 + VAT @ 13.5%=€1384.70
What are the benefits of an unmonitored alarm Vs a monitored alarm?
With a non-monitored alarm there are no monthly costs. You pay an initial once off fee and nothing more.
Simply turn the alarm on and or off when necessary.
Let's face it, if you're away, and your house is being robbed, how much of a benefit is a monitored alarm?
With a monitored alarm, you get extra security
You can check in on your home at any time you require.
Depending on the type of person you are, or the level or home alarm security you require, there are benefits of both alarm types. Whichever you choose, if your home has no alarm, you are an easy target. Especially, if all the other homes in your estate have alarms (monitored or not!)
I would have no hesitation in recommending Quotege for any house alarm system in Ireland. I have already recommended this service to a number of people. They were in and out in a few hours. The alarm has been fitted over a year ago and have had no issues since

Another happy home alarm customer
For A Trusted, Reliable & Recommended Unmonitored Alarm Installation Ireland @ reasonable cost & prices, Quotege got quotes.
Electricians, Alarm Installers & Tradesmen, register for free on Quotege today!